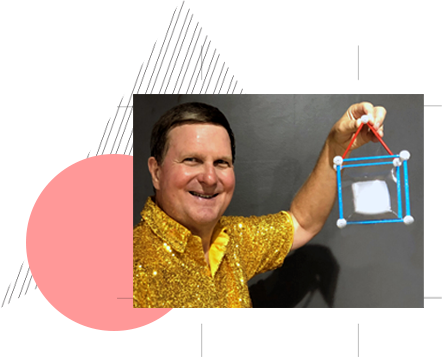 Hello!
Entertaining and amazing audiences for over 15 years, I'll turn your next event into a bubble and balloon extravaganza, unlike anything you or your guests have ever experienced.
Together we'll customize a bubble spectacular, twisted balloon artistry or a little bit of both. You name the event ….. I'll blow the bubbles!
Services
Countless ways I can put a smile on everyone's face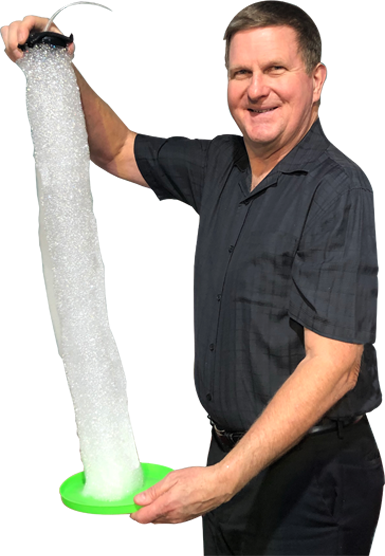 Bubble Show and Balloon ARTISTRY
Our Happy Clients
Avi R.
"He did an outstanding job at my son's Upsherin party. He was so great with the kids.  Everyone loved his show, especially putting everyone in the bubble!  We will differently use him again in the future"
Pessy G
"Rick was absolutely fantastic and made my daughter's birthday party an AMAZING HIT! He truly exceeded all my expectations! I have party guests still talking about how impressive his bubble show and balloon art. It was so great to see the little ones so engaged and having fun! He came early and stayed until every request was fulfilled. He was super patient and kind with the kids and seemed to be having as much fun as them! He put everyone in a bubble and then made balloon rings/ headbands with flashing led lights, Elmo, penguins, Batman, Spider-Man, baby rattles... you name it and he did it. I would definitely book Rick for another party of mine! "
Evan G
"This was the perfect entertainment for my child's birthday party. It was a very small group (9 kids ages 3,4 and 5) and I was worried about how to keep the kids busy. Well, Rick was literally the party. He dazzled the kids with his magical bubbles and balloon animals. He was extremely patient and wonderful with everyone; the parents even got to participate. I highly recommend him for your child's birthday. I honestly can't say enough wonderful things about Rick and his talent for keeping the kids interested and happy, which was the ultimate goal. Thank you so much Balloons and Bubbles for making my son's day an ultimate success. Review by Evan G. FROM TARRYTOWN, NY "
Brenda B
"Wow! Wow! Wow! Rick was the BEST! I was worried about how I would entertain kids ranging from toddler to teen age in a small restaurant room setting and he did it! The kids and adults were captivated by Rick's amazing and creative balloons for the first half of the party. My son was running around with his dinosaur with glowing eyes while other kids had unicorns, aliens, glowing rings, headbands and more...so awesome. He even came up with creative balloons that kids used to play with each other. During the second half of the party, he did a bubble show and the kids were all lined up to watch and participate. They LOVED it! I can't recommend him enough. He is the BEST!!! "
Jessica K
"Rick did an outstanding job at my sons first birthday party. He was entertainment for both the adults and children, keeping them engaged and awestruck. I would HIGHLY recommend him for your next event and will certainly use him again in the future for myself. He was accommodating to all needs and requests I had and showed great professionalism. A job well done!"
Countless ways I can put a smile on everyone's face
Amazingly beautiful, mind-blowing, magical, and hilarious for all ages; Bubble Show Plus brings a magical show that is a bubble extravaganza of comedy, wondrous, silly, simple, magical with a mix of sophisticated bubble tricks that are amazing.
I bring a unique twist to bubble entertainment. A Bubble birthday party went off, like he had a mind of his own, knowing that he needed a smile. The huge bubble amoeba staggered before her eyes, she lit up, her eyes were wide-eyed and little eyes that looked like magic. Artist was the biggest smile and smiled at me and said the bubble moment of that bubble made my year and thank you for more entertainment This is what our bubble shows can do for your festival and that is why we do what we do. Bubble entertainment Bubbleshowplus providing to children magic, joy, wonder, amazement, memories, moments, and any festival in a bubble at a time.
Bubble entertainer Bubble Show Plus is the creator of everything that Bubbleology has to offer we are The Bubble Show Plus offers a highly entertaining and widely praised bubble performance on the street and your homes and party.
His bubble kids show charm, impeccable comedy, simple soap bubble manipulations, and artistic magic from complex to mega-giant make it a unique, original, and fun experience that has become one of the most delightful and original shows in the tri state area. Children, teenagers, grown-ups, and grandparents will be completely blown away by enjoying the bubble shows. We are on providing the best bubble artist for parties, bubble birthday party, bubble entertainer, bubble entertainer near me, bubble entertainment, bubble entertainment for birthday parties, bubble kids show, bubble party entertainer, bubble show birthday party, birthday entertainer, indoor bubble party, kids birthday entertainment, things to do for kids birthday party kids birthday entertainer, Bubble Show Plus brings entertainment to a new level of wonder, visual art, age-appropriate science, and magic all in one bubble-splendid spectacle bubble show birthday party.
You will see a bubble carousel, bubble tornado, flaming bubbles, fog-filled bubbles, bubble cubes, friendship bubbles, bubbles filled with bubbles, make Show a bubble wall and magically make a hole in it in which you can put your hand in it. Won't Burst, the bubble that moves, an audience member watches the move in our bucket and tries to take the bubble out of the bubble entertainment for birthday parties. The show is filled with bubble tricks shows with the same on bubble show, fun magic and science manipulations in Ballon art, bubble art, excitement, and always audience participation. We'll put your grandmother in a bubble or better yet grandpa. So be ready for the best show ever bubble party entertainer!
Best Bubble Parties offers fun and engaging events for kids parties and events in the Los Angeles / New York Metro area. Our shows provide lots of audience participation as we introduce your group to the captivating world of bubbles. We are on these searches in bubble artist for parties, bubble birthday party, bubble entertainer, bubble entertainer near me, bubble entertainment, bubble entertainment for birthday parties, bubble kids show, bubble party entertainer, bubble show birthday party, birthday entertainer, indoor bubble party, kids birthday entertainer, kids birthday entertainment, things to do for kids birthday party