BUBBLE SHOW PLUS TWISTED CREATIONS
Bubbles! Balloons! And Beyond!
Entertaining and amazing audiences for over 15 years, I'll turn your next event into a bubble and balloon extravaganza, unlike anything you or your guests have ever experienced.
Together we'll customize a bubble spectacular, twisted balloon artistry or a little bit of both. You name the event ….. I'll blow the bubbles!
Birthday Parties
Weddings
Baptisms
Corporate Events
Trade Shows
Country Clubs
Fund Raisers
Bar and Bat Mitzvahs
Upsherin Celebrations
Purim Parties
Bubble Show and Balloon ARTISTRY
Countless ways I can put a smile on everyone's face
Together, we can customize a show that works for your event, your guests and the space and time you have available. Choose from Indoor or Outdoor Bubble Shows, Balloon Twisting or a combination.
This amazing indoor experience delights bubble lovers of every age. I'll create a bubble birthday cake, a bubble volcano, bubble flying saucer, marriage bubbles. Or how about a bubble blanket or a chain of pearls? Guests are surrounded by square bubbles, round bubbles, bouncing bubbles, bubbles inside bubbles. I'll make 6 feet of bubble foam, a bubble wall and smoke bubbles you can hold in your hand. And then there's everyone's favorite part of my show, when I actually put one of your guests inside a bubble—talk about a photo opportunity!  Best of all, there's no mess! I place high absorbency mats on the floor before every show. So any stray bubbles, or bubble solution that may spill, is quickly and easily absorbed. 
Hundreds, millions, maybe even a gazillion bubbles will transform your backyard, or any outdoor space, into an amazing bubble fantasyland. And nothing's more fun than chasing and popping bubbles! Of course, this show also includes all the amazing bubble creations of my indoor show*, plus an astonishing 20-foot-long bubbles! Kids of all ages, and even those who are just kids at heart, can't help but enjoy this outdoor bubble extravaganza.
*Please note, in the Outdoor Show, I am unable to put people inside a bubble.
Balloon twisting is always a big hit. I do hundreds of parties where I'm just twisting balloons. Guests simply can't resist taking home a special balloon sculpture created just for them. I do all the popular characters that look like an Anna and Elsa, Spiderman, Elmo, Cookie Monster, Minnie and Mickey Mouse—if they know them, chances are, so do I! Of course, I also make balloon aliens, unicorns, butterflies, flowers, and hats. I can even make rings that light up with an LED inside! And just name an animal! Twisted balloon sculptures are a great add-on to any bubble party or can make any event special all on their own.
Rick did an outstanding job at my sons first birthday party. He was entertainment for both the adults and children, keeping them engaged and awestruck. I would HIGHLY recommend him for your next event and will certainly use him again in the future for myself. He was accommodating to all needs and requests I had and showed great professionalism. A job well done!
Wow! Wow! Wow! Rick was the BEST! I was worried about how I would entertain kids ranging from toddler to teen age in a small restaurant room setting and he did it! The kids and adults were captivated by Rick's amazing and creative balloons for the first half of the party. My son was running around with his dinosaur with glowing eyes while other kids had unicorns, aliens, glowing rings, headbands and more...so awesome. He even came up with creative balloons that kids used to play with each other. During the second half of the party, he did a bubble show and the kids were all lined up to watch and participate. They LOVED it! I can't recommend him enough. He is the BEST!!!
This was the perfect entertainment for my child's birthday party. It was a very small group (9 kids ages 3,4 and 5) and I was worried about how to keep the kids busy. Well, Rick was literally the party. He dazzled the kids with his magical bubbles and balloon animals. He was extremely patient and wonderful with everyone; the parents even got to participate. I highly recommend him for your child's birthday. I honestly can't say enough wonderful things about Rick and his talent for keeping the kids interested and happy, which was the ultimate goal. Thank you so much Balloons and Bubbles for making my son's day an ultimate success. Review by Evan G. FROM TARRYTOWN, NY
Rick was absolutely fantastic and made my sons 1st birthday party a AMAZING HIT! He truly exceeded all my expectations! I have party guests still talking about how impressive his bubble show and balloon art. It was so great to see the little ones so engaged and having fun! He came early and stayed until every request was fulfilled. He was super patient and kind with the kids and seemed to be having as much fun as them! He put everyone in a bubble and then made balloon rings/ headbands with flashing led lights, Elmo, penguins, Batman, Spider-Man, baby rattles... you name it and he did it. I would definitely book Rick for another party of mine!
* 15 Years Experience  * Fully Insured  * Original and Entertaining  *  Customizable & Hassle-Free *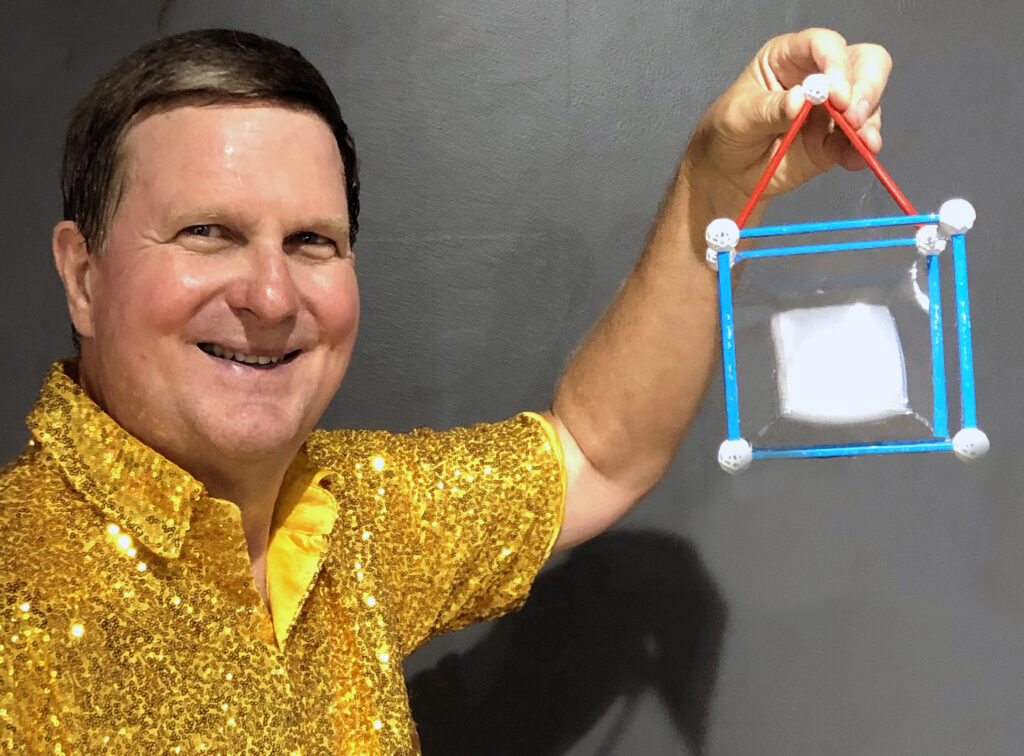 For over 15 years my bubble and balloon shows have been bringing smiles to audiences of every age. I'm a fully insured, professional entertainer. Rest assured that I take the fun of your guests very seriously.
Specializing in bubble shows and parties for the New Jersey, New York and Connecticut areas
Confirmation email/text when you book your party
Check-in the week before to finalize details
Early arrival to assure proper set up and give you peace of mind
Your wish is my command. I work hard to assure that my show will be customized to your event, indoors or out, big or small. Guests of every age will be surprised and entertained as I work my magic with bubbles and balloons.
From birthday parties to corporate events, let my amazing bubble and balloon artistry help you create a unique experience like no other. It's easy, affordable and more fun than you can imagine!